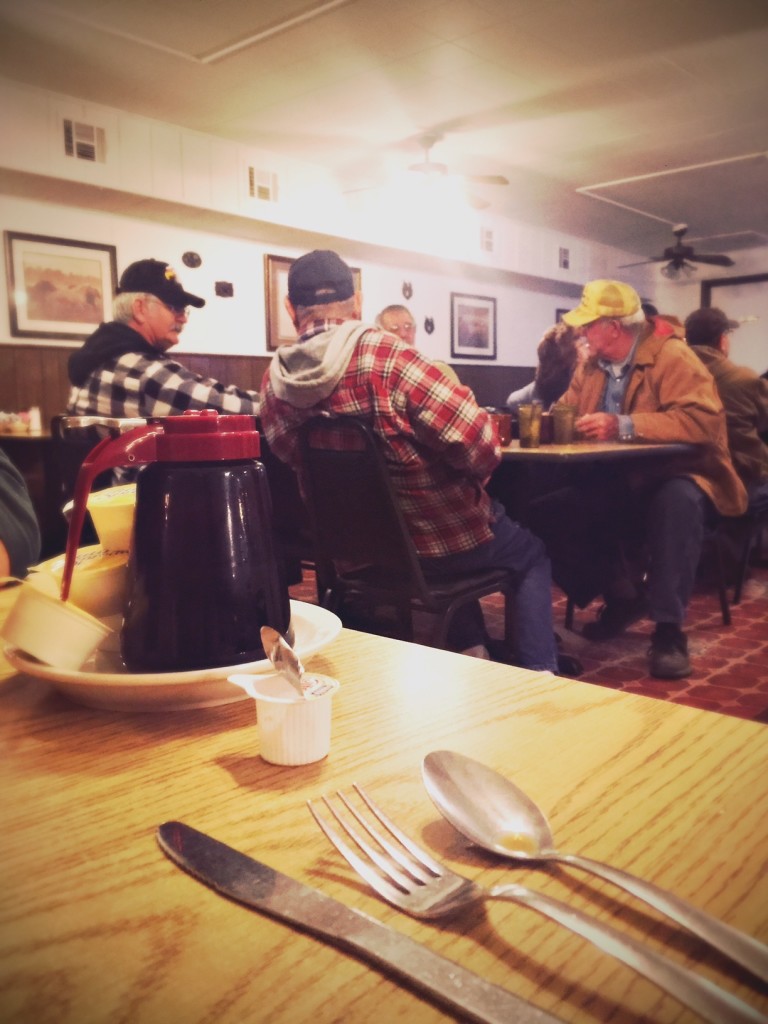 1000 miles done, 800 miles to go.
January 2nd and businesses are open, back to business as usual.
The 6 am crowd, grits and coffee and conversation, at a diner west of Liberal, Kansas.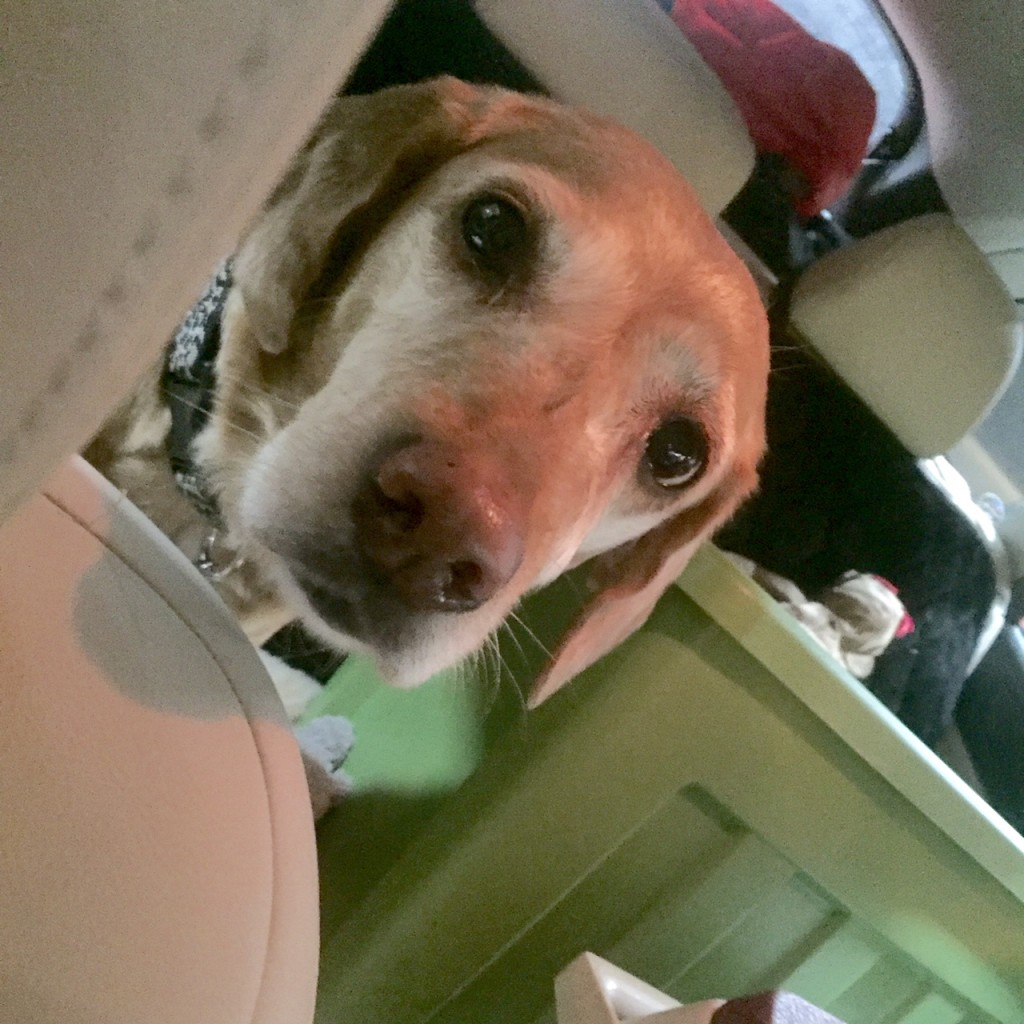 Excuse me, you there in the front seat. Can you please tell me…what does "1800 miles" mean again?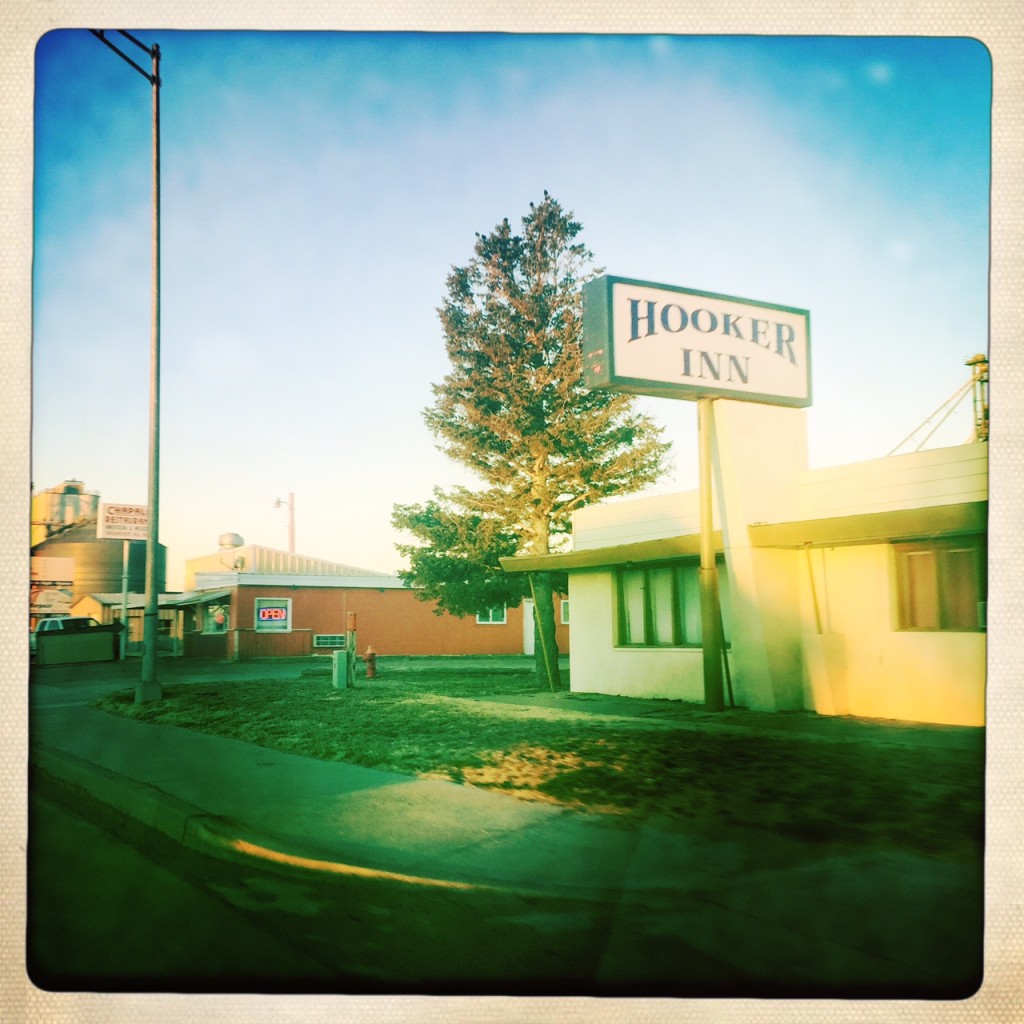 1100 miles done, 700 miles yet to go
Hooker, Oklahoma
"It's a location, not a vocation." Town motto.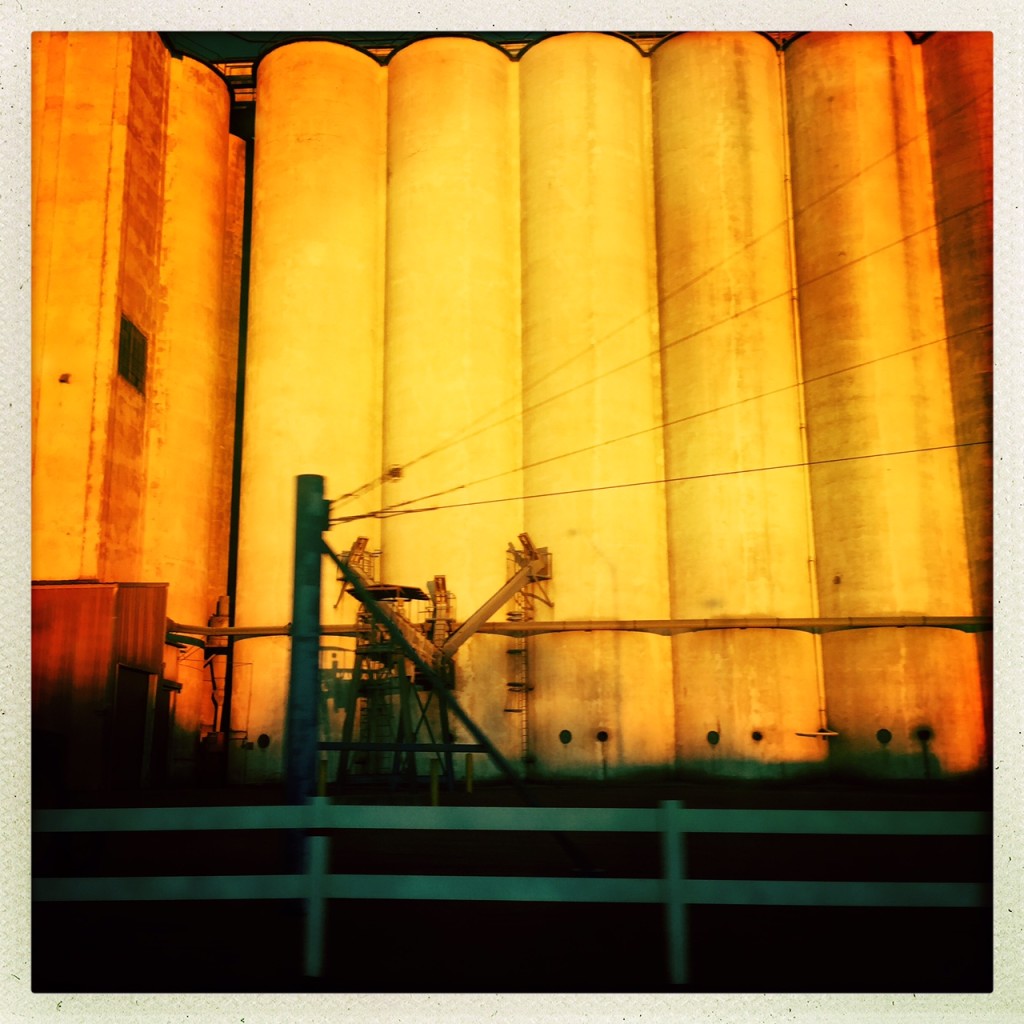 Grain elevators…in every town along the way.
I see these elevators as visible symbol of each town we pass through, as a conglomeration of add-on buildings, as central figure in a town or as building on the periphery. But I also see them in an abstract way – composition, light and shadow, and what can I capture instinctively, no time to stop or study. What do I see, where do I focus? Sometimes I like what I see in the many grain elevator photographs I take, sometime I press delete a lot.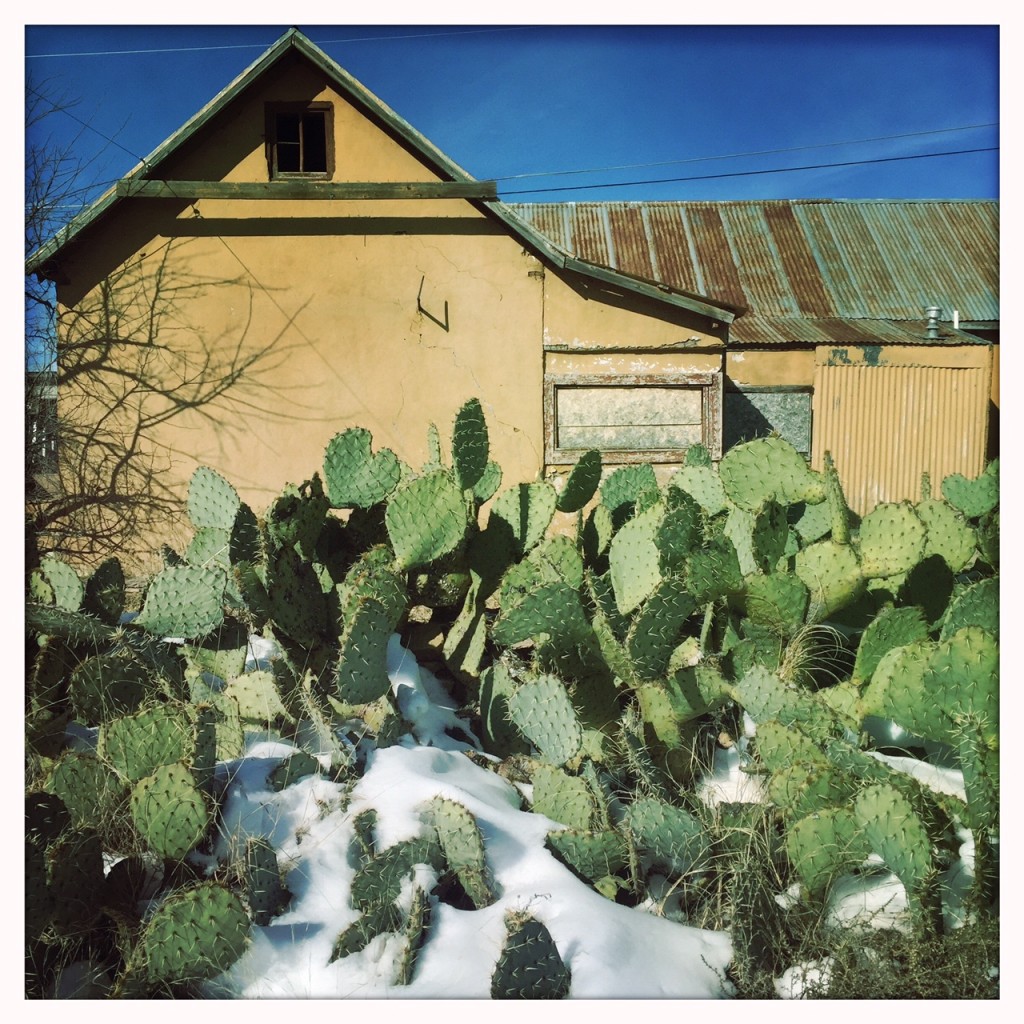 1300 miles in the past, still 500 miles to go
Santa Rosa, New Mexico.  A stop for lunch – complete with a tres leche pudding (not a baked custard, a creamy pudding) which made my sweet tooth happy in a most contented way.
Prickly pear cactus in the snow. The house was abandoned, but the cactus garden was thriving.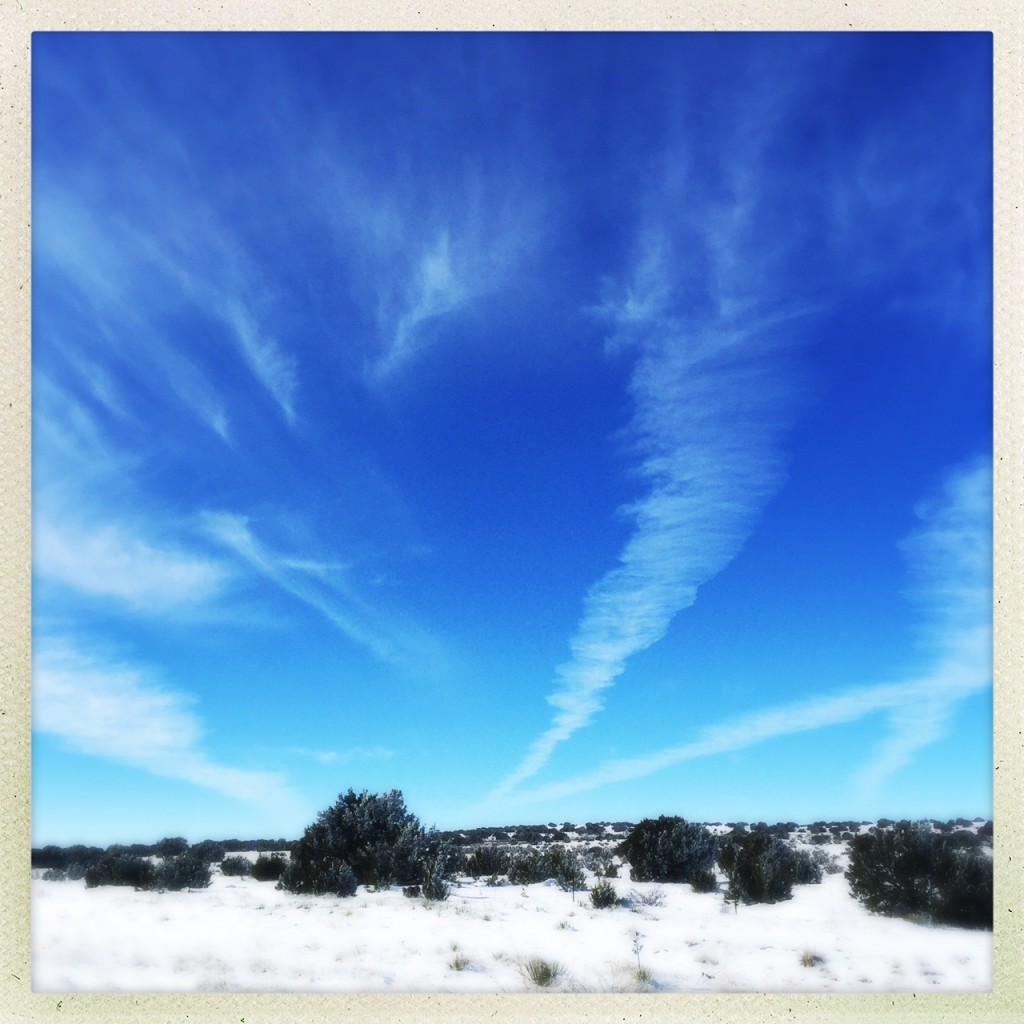 1400 miles done, 400 to go.
A surprise. The remnants from Winter Storm Goliath that covered eastern New Mexico with several feet of snow a week ago.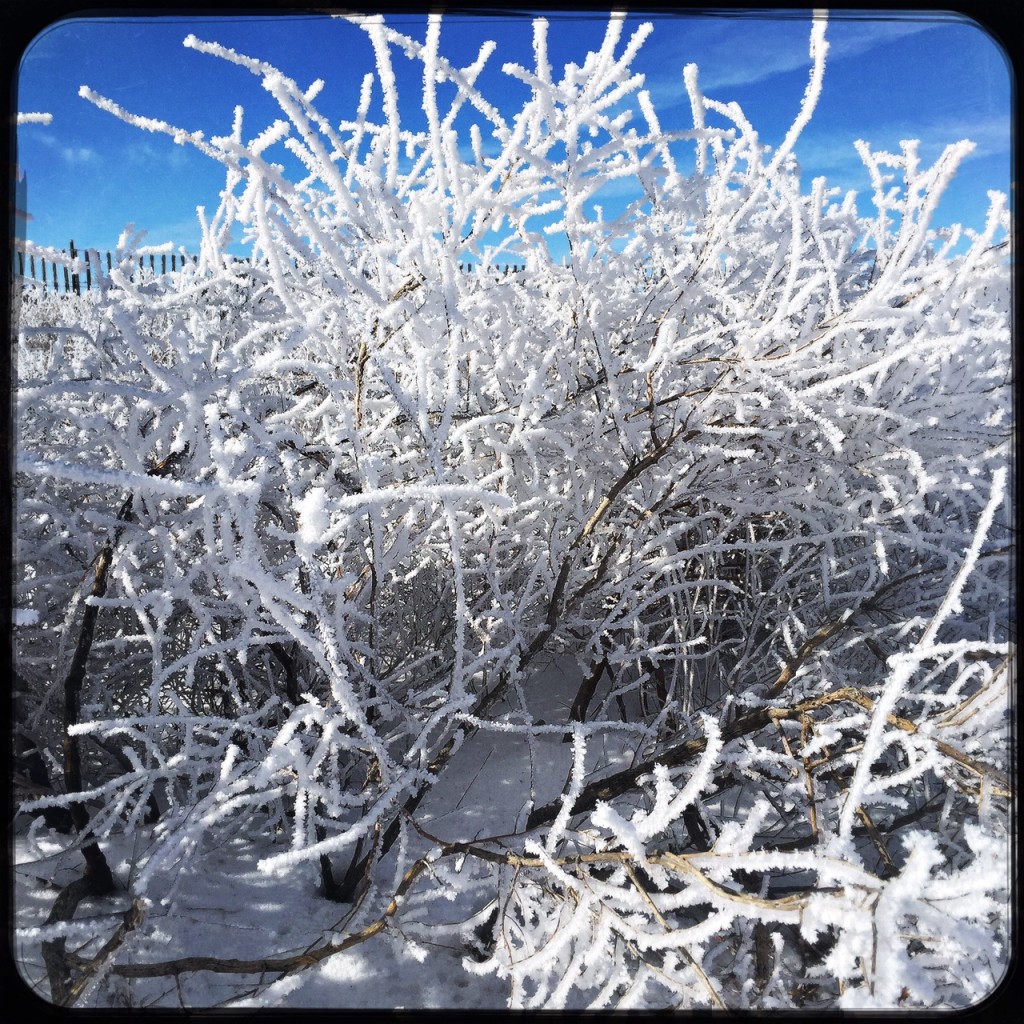 Only 5 to 8 inches remained, but the high desert was a winter wonderland. Junipers and cedars still glittered with an icy coating.
Desert shrubs in white.
~~~~~
I've arrived in the desert, but documentation of "every 100 miles" took awhile to process (in between cleaning, getting groceries, and all the other jobs required after a long absence).
Since time and distance were the travel priorities, all photos taken "on the fly" = zipping past at 65-75 miles per hour.
All photos using my iPhone and Hipstamatic app with the filter set on random. Optional post processing.