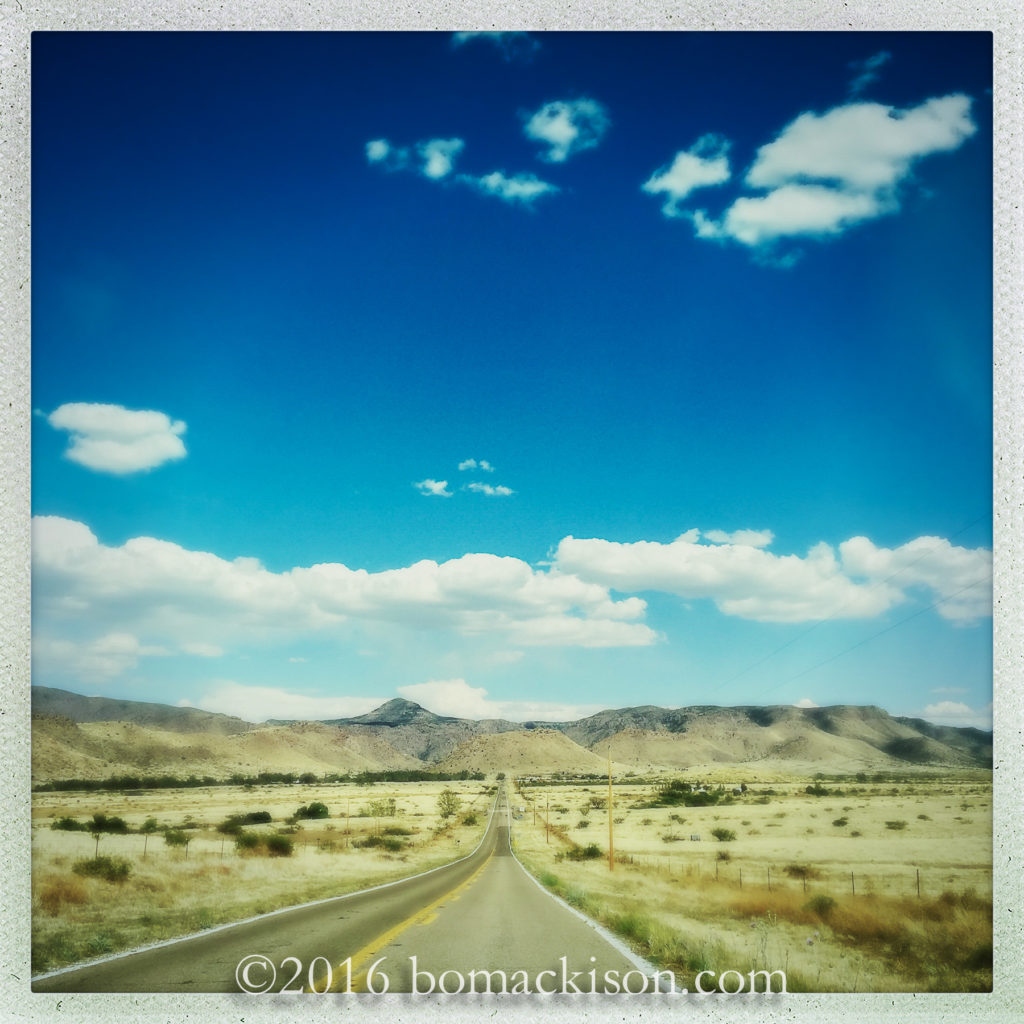 Drive east across southern Arizona
veer southeast at Willcox
and cross the high desert.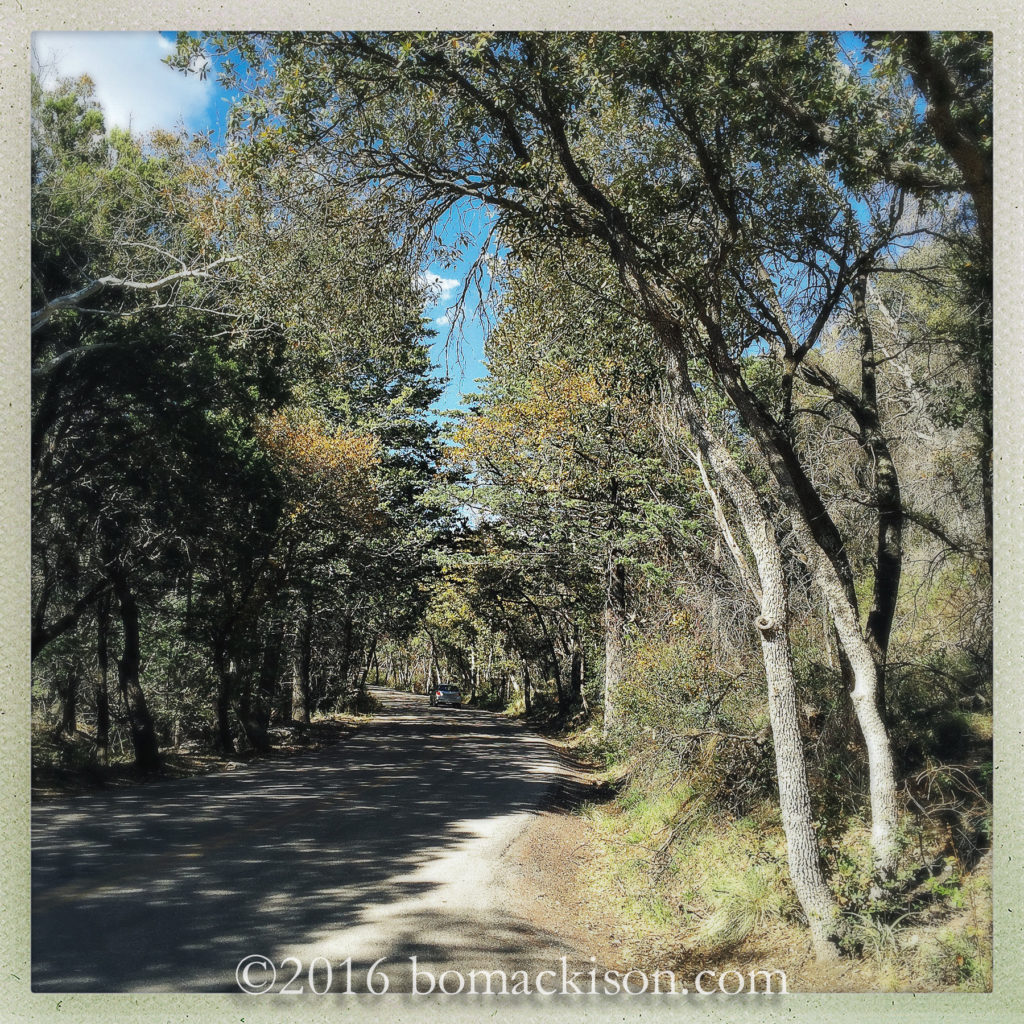 Here are the Chiricahua Mountains, a sky island,
and Chiricahua National Monument.
Begin in the mixed oak and conifer forest and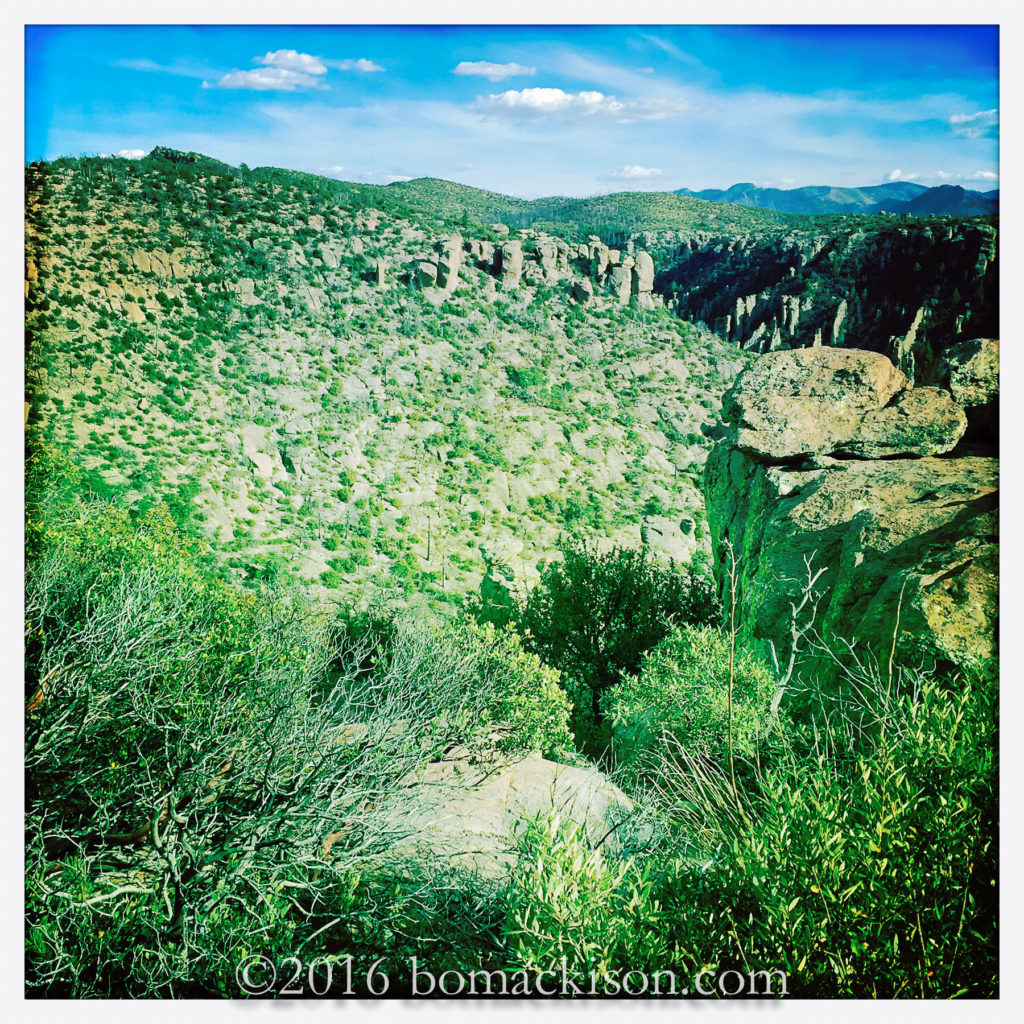 ascend 6000 feet, finish amidst the highest rocks,
Chiracahua Peak is 9,759 feet high.
An Apache place name, it  means "a wonderland of rocks".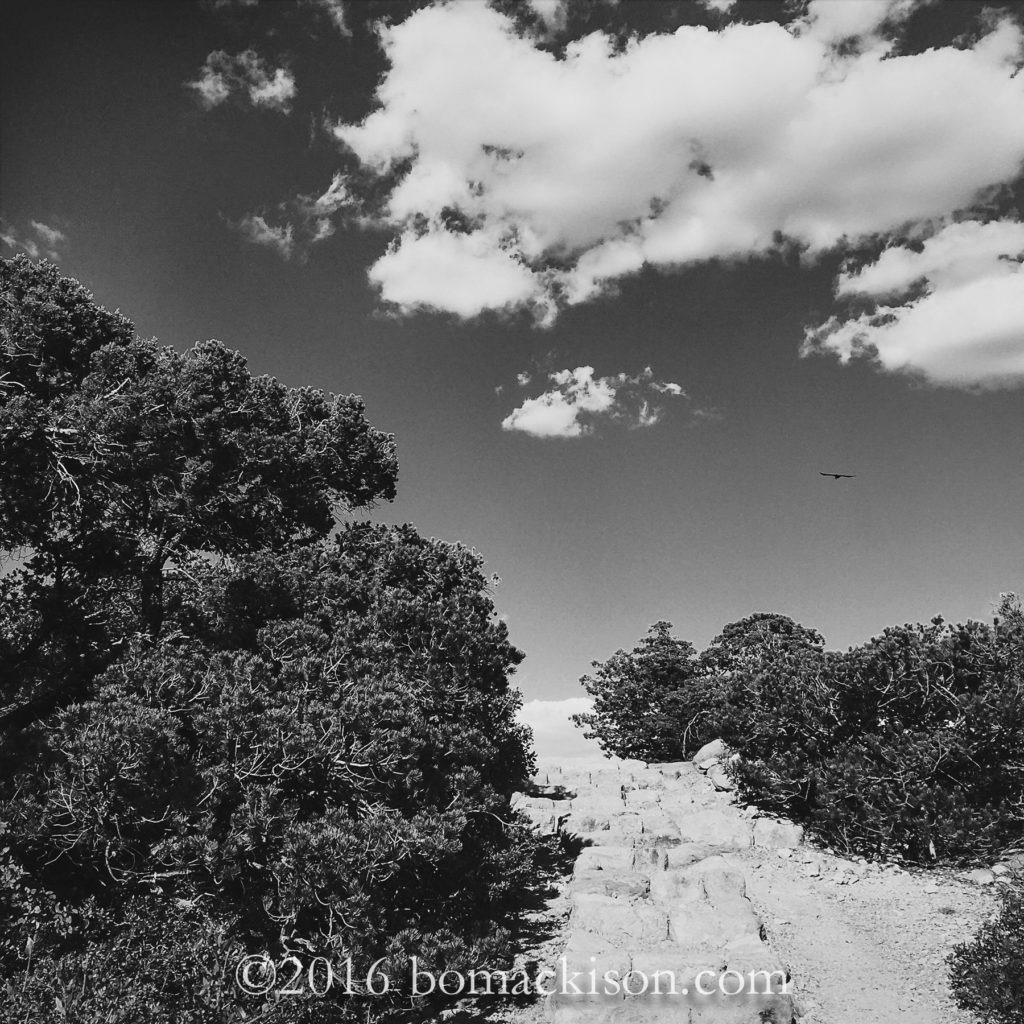 The rocks are rhyolite, volcanic rock,
the trees are juniper, pygmy trees,
and the Chiricahuan Raven calls this mountain his home.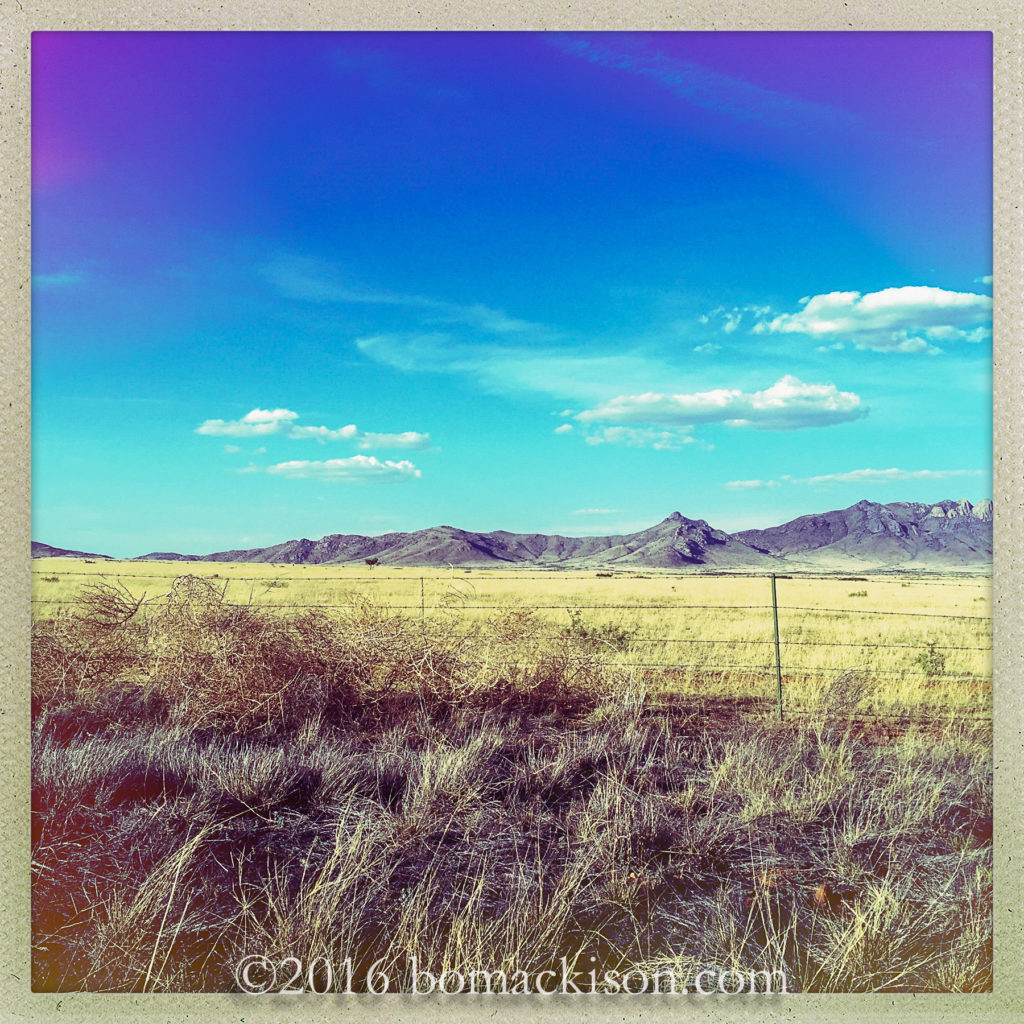 Return the way one came, descending Bonita Canyon Road,
and return to the high desert.
The tumbleweed blow. A storm approaches.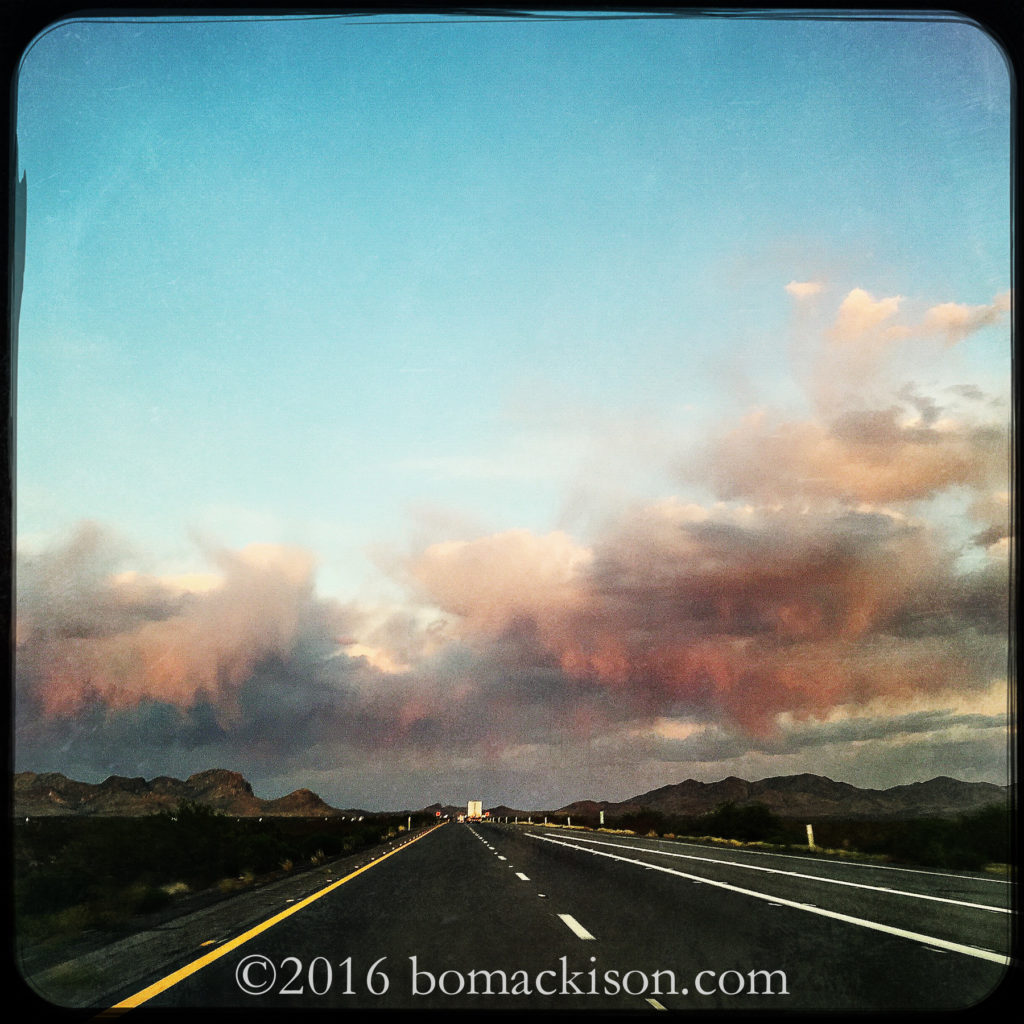 Drive east again, towards New Mexico,
the first day of travel nearly done.
The air so dry and hot, the rain evaporates before it reaches the ground.
~~~~~~
Cross country travel. Using iPhone and Hipstamatic app. There is little time to stop for photographs, so these are on-the-road shots.