Bo Mackison * Contemplative Creative * Word * Vision * Place
"I believe the arts offer opportunity for self-expression,
nature offers opportunity for connection,
and the every-day ordinary offers opportunity for self-discovery."
~ Bo Mackison

Welcome. Look around. Explore. Get to know me and my creative work.
I am a photographer.
Photography gives me the tools to find connections in nature, beauty in the minute, abstraction in botanicals. One of my  contemplative series, photos of Arizona's Sonoran Desert, morphed into my Desert Wisdom Cards.
I am a naturalist.
I connect with the earth as a resource to be respected, not a commodity to be exploited. I find comfort, consolation, connection, and a sense of belonging in the natural world. I believe I am a part of the whole and the whole is a part of me. I share my love of the natural world through my photography, my writings, my art.
I am a book artist.
I hand create books featuring creativity-as-a-life-practice, using nature as my theme and guide. I also focus on social justice themes and diversity issues. My books include November's Child, a book on the arts and healing, and Desert Wisdom, a set of cards that combine the wisdom of the desert with the arts, writing, and nature.
I am a curator.
I collect stories, words, nuances, experiences, quotes, anecdotes, and talismans. I am a writer and a poet. I am a lifelong learner and lover of all things involving place and travel. In my work, I combine nature, the arts and writing, spirituality, travel, photography and creativity.
"Be soft. Do not let the world make you hard. Do not let pain make you hate. Do not let the bitterness steal your sweetness. Take pride that even though the rest of the world may disagree, you still believe it to be a beautiful place."

~ Kurt Vonnegut

I am a solopreneur. 
As an introvert, I work as a solopreneur where I focus exclusively on the practices that most uphold my values and I share these practices with women walking their own journey. I develop e-courses and desert retreats as tools for self-discovery and personal growth. I offer women seeking wholehearted and creative lives a tool-kit of skills that guide, instruct and encourage.
I am a creative.
I see the creative experience in all of life: in the morning rituals of meditation, reading, soulful walking in nature, and conversation;  in a daily creative practice (mine is photography, book making, journal writing); in simple activities such as a walk through a neighborhood or a trip to the grocery store while mindfully aware of the sights and sounds.  I wholly believe all people are creative and that creativity is not limited to the arts, music, dance, etc. — creativity is a WAY OF LIFE.
I am a creativity coach.
I combine my training as a Certified Kaizen-Muse Creativity Coach, and my life experiences in healing, the expressive arts, and the natural world to help other women seeking guidance in self discovery and transformation.
Subscribe now to receive your free e-course, the Gifts of the Desert. It is a 5-part series that will connect you to the inspiring wisdom of the Sonoran desert.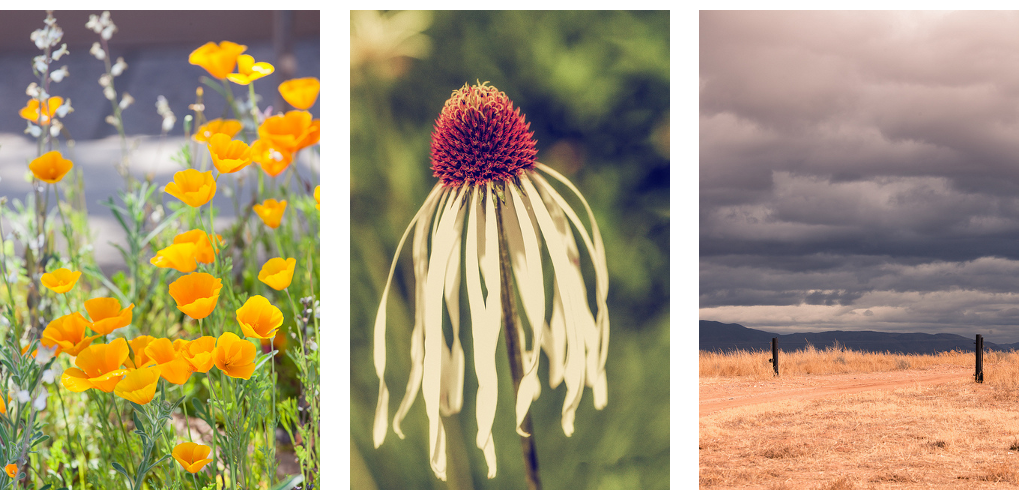 "I found that I could say things with color and shapes that I had no words for."

~ Georgia O'Keefe