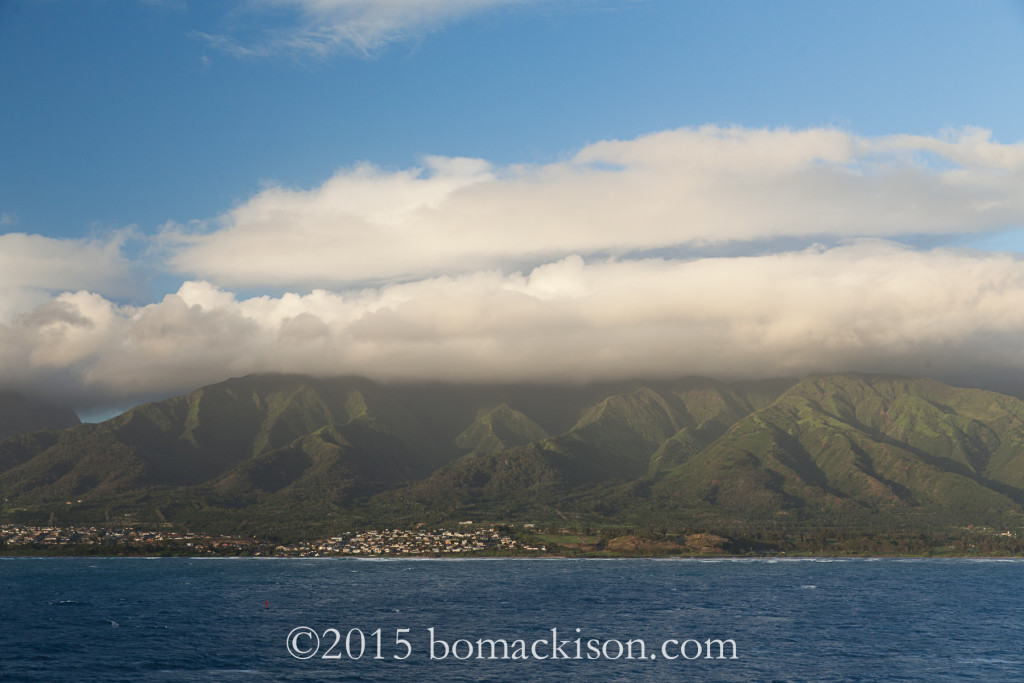 Approaching harbor in Kahului, clouds rest on the vibrant green mountain sides. This side of Maui has about 130 inches of rain annually near the shore and over 200 inches of rain in the mountains.
This side of the Maui is very green, also guaranteed to be wet and rainy much of the time. (The western, dry side of the island gets less than 20 inches of rain per year.)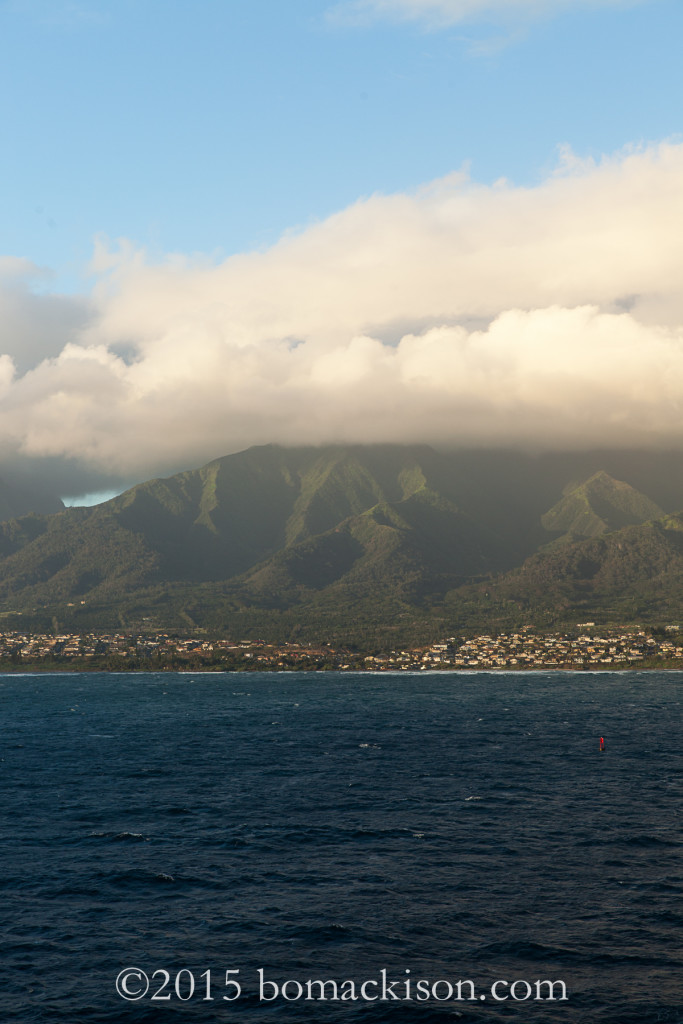 Pulling into the harbor just before sunrise. As the sun crests the peak on the opposite side of the harbor, the greens are bathed in sunlight, the mountain's shape and texture become visible.