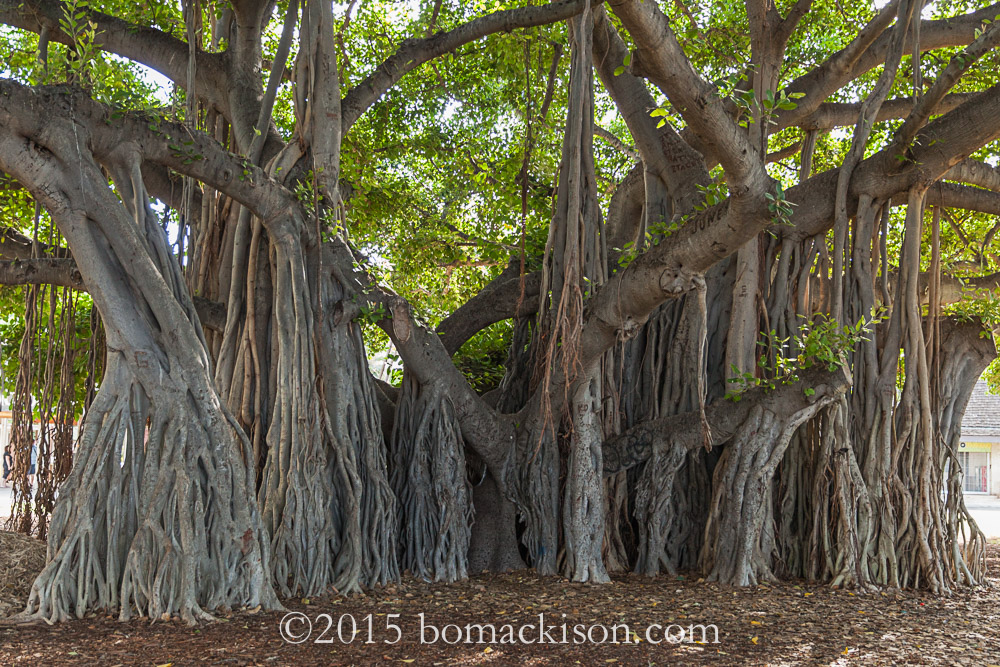 This towering banyan tree, complete with benches around its circumference, is located outside the Honolulu Zoo. I spent some quiet time bench sitting and people watching on a stroll from Waikiki to Diamond Head.
The banyan tree is a common botanical feature of Hawaii even though it is not native to the islands. Their canopies are vast, the larger ones spreading up to a hundred and fifty feet across.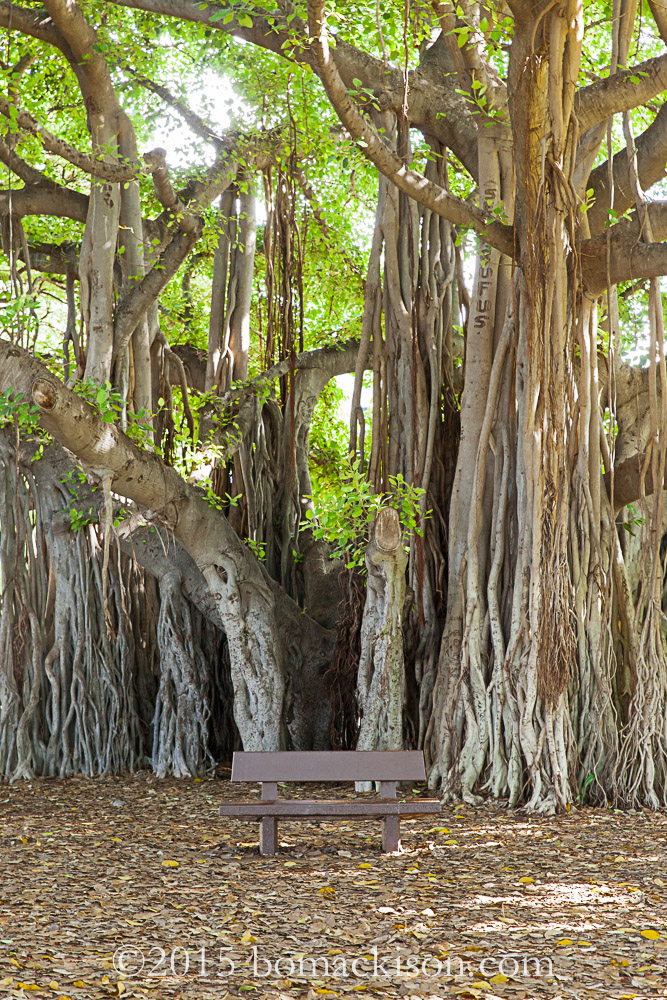 Banyan trees are characterized by their prop roots that grow to support the expansive limbs. Trees spread laterally and can cover wide areas. I love the look of the roots as they drip towards the earth, seeking a firm footing.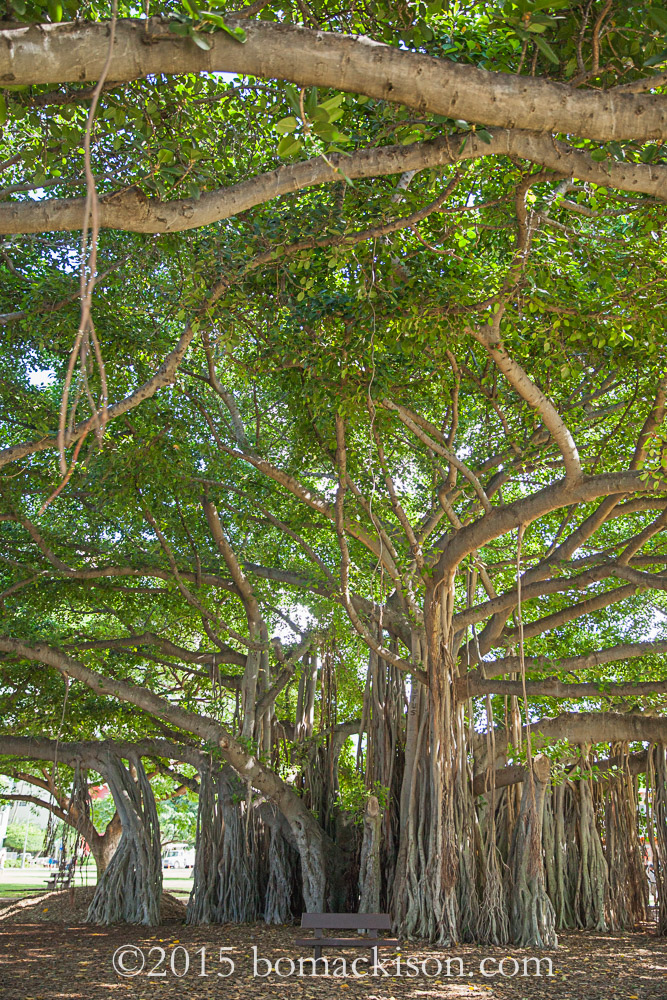 The trees are native to the tropics and subtropics and were brought to the Hawaiian Islands in the late 1800s by missionaries from India.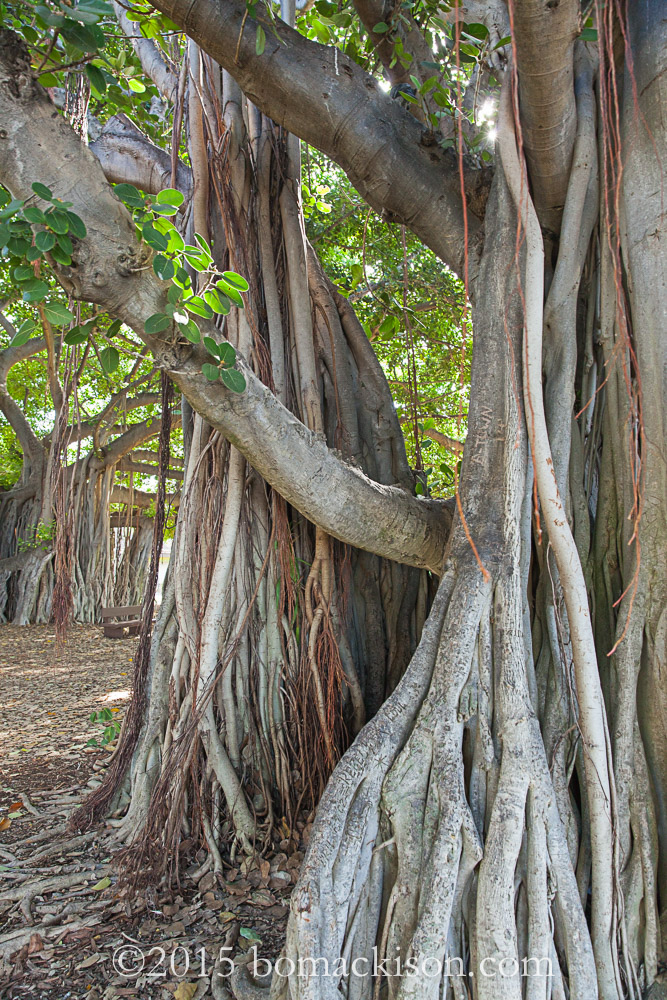 Amazing roots. They can eventually become as large as the original trunk. And they make perfect roosts for the local birds and greats nooks for a game of hide and seek.